Information for Schools and Childcare Facilities
Child care providers across the state have always prioritized the health and safety of the children in their care. With the spread of COVID-19, new health and safety protocols are necessary to ensure children, families, and staff members are as safe as possible. 
This document provides tools to help you make the best decisions possible to limit the spread of COVID-19 and to create safe spaces for children and staff members.
LARA Guidelines for Safe Child Care Operations During COVID-19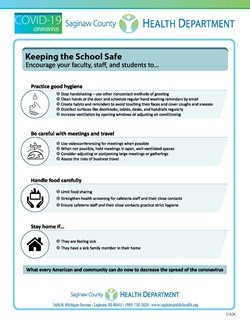 Frequently Asked Questions