Information for Schools and Childcare Facilities
2021-2022 School Year Guidance
Know that in-person learning IS our shared priority since it has been clearly shown to provide the greatest benefit to our county's youth. The purpose of this interim guidance is to ensure that COVID-19 prevention and mitigation measures are implemented in a way that fosters uninterrupted in-person learning along with health and safety for students and staff alike.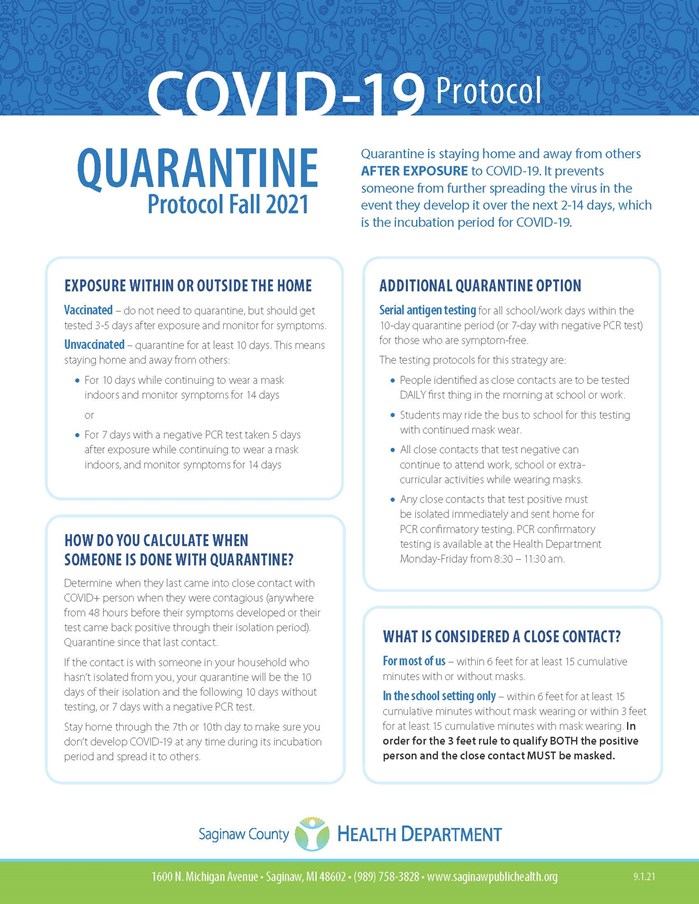 2021 School Reporting Form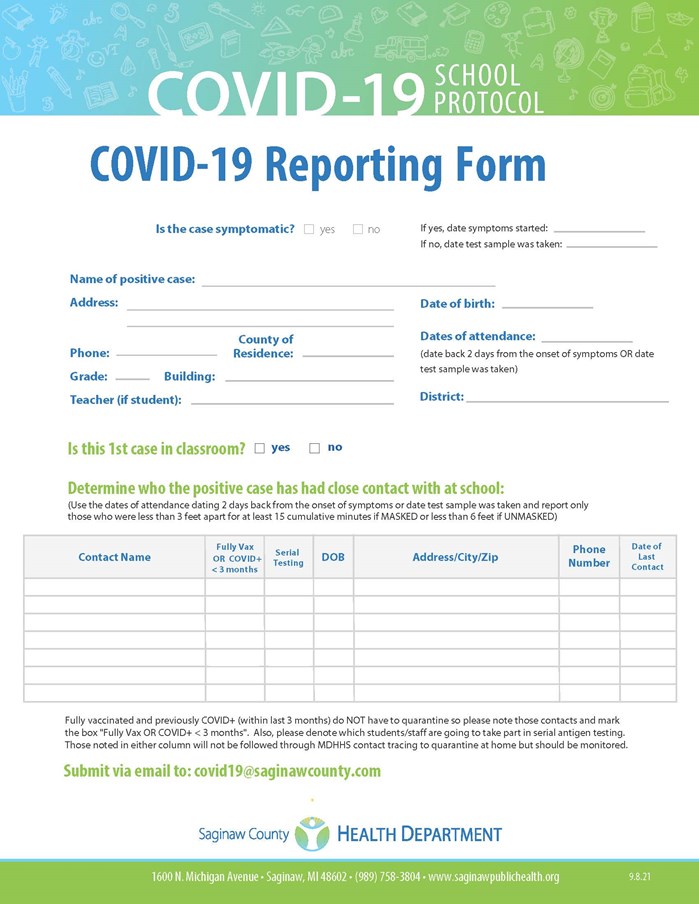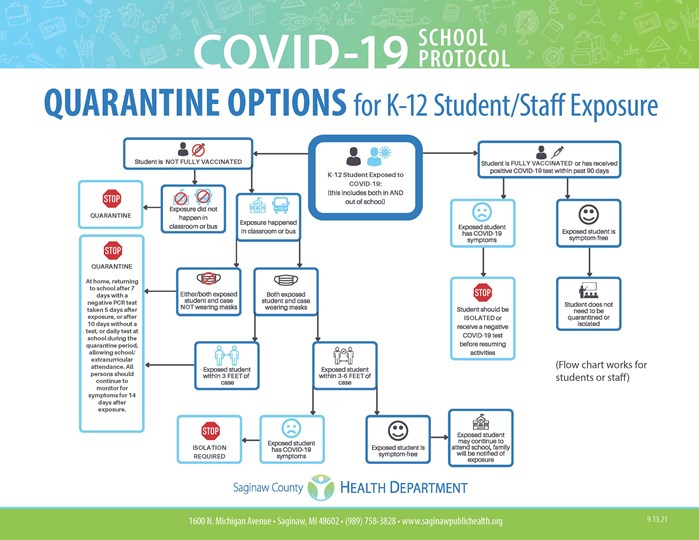 Spring Break Guidance

To help guide you on safe protocol for spring break travel and return to work or school, we have created a fact sheet with our recommendations.  

Frequently Asked Questions