Nurse Family Partnership Nurses

Deb Rhodes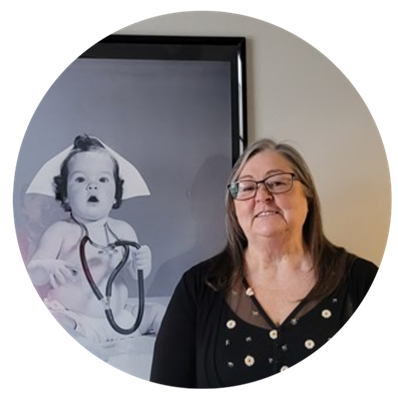 Deb is passionate about public health and has worked for the Saginaw County Health Department for over 20 years. She has been with the Nurse Family Partnership for almost half of that and says it is the best job she had ever had. Deb loves being able to sit on the floor and play with the baby (and maybe a puppy) when visiting with clients! Outside of the office she loves crafting, spending time with her children and grandchildren and loving on her 5 Chesapeake Bay Retriever dogs.
DaShonda Mason 
Dashonda is a newer addition to the Saginaw County Health Department but has been a nurse for almost 10 years. She has been working with the Nurse Family Partnership program for over a year. She loves supporting women as they become mothers and being a part of these new families. Dashonda was a NFP mom herself so she knows that there can be hesitation around joining a program like NFP and strives to make her clients feel safe and comfortable.
Hilary Grundas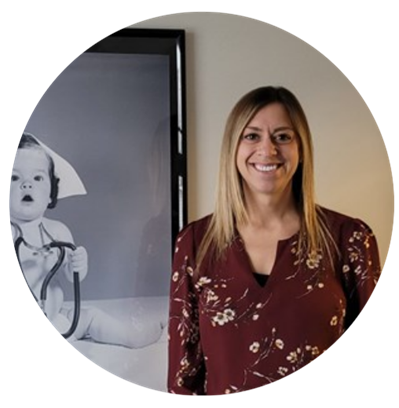 Being with Saginaw Nurse Family Partnership and the SCHD for almost 10 years, Hilary loves working with families in Saginaw. She knows that being pregnant for the first time can be scary and loves being able to use her previous experience working on a Labor and Delivery floor to answer any questions her clients might have! She is passionate about supporting them in whatever way that they are comfortable with and focusing on what her clients are most interested in. 
Rebekah Willard 
Rebekah is the NFP program supervisor and has been with the NFP program in Saginaw for over 10 years. After being a home visitor for the first seven years, she is now able to support Nurse home visitors so they can best support NFP clients. She loves the opportunity to get out of the office and meet with clients so (if your open to it!) you may see her pop into visits every once. She is always here to talk to you about the program, your concerns, or puppies. Outside of work she enjoys spending time with her two dogs and traveling with her family.