Highly Pathogenic Avian Influenza (HPAI)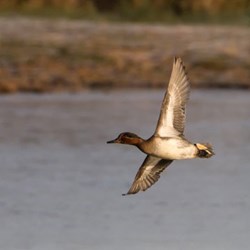 Highly Pathogenic Avian Influenza (HPAI)

 is a serious disease and requires rapid response because it is highly contagious and often fatal to chickens. APHIS works with its federal, state, local and industry partners to quickly mobilize a response to any HPAI findings. The goal is to quickly contain and eradicate the disease, protecting our poultry industry, and in turn, the American consumer.
Following an investigation by the Michigan Department of Agriculture and Rural Development (MDARD), the Michigan State University Veterinary Diagnostic Laboratory has detected the presence of highly pathogenic avian influenza (HPAI) in a non-commercial backyard poultry flock from Saginaw County. This most recent finding of HPAI emphasizes the ongoing high risk for the disease in Michigan and highlights the need for bird owners to implement every strategy necessary to protect their flocks.
HPAI is a highly contagious virus that can be spread in various ways from flock to flock, including by wild birds, through contact with infected poultry, by equipment, and on the clothing and shoes of caretakers. To protect other flocks in Michigan, the premises is currently under quarantine, and the birds will be depopulated to prevent disease spread.
The flock contained approximately 35 birds of various species.  
Please click on the links below to learn more.